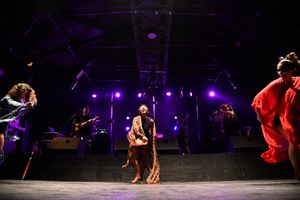 Guitarist and Band Director Victor Vildosola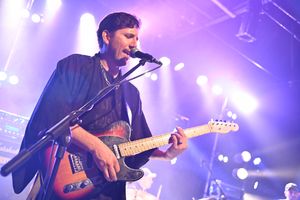 Producer and Band Director, his musical history dates back to 1996, where he is part of emblematic Chilean bands such as La Pozze Latina, Sien which he plays a massive 70,000 attendants concert, opening for Soda Stereo on their "Last Tour", at the National Stadium of Chile. Then develops some personal projects in Chile like his longtime band TRANKI releasing an album on 2008 called "Sin Filtro". After doing many shows and recording sessions with different local artists he receives an invitation from Mexico, DF. SAE Institute, to further refine his career. Mexico will be the place where he further extends his musical ties, having collaborations with Mariel Mariel, and later being Musical Director of "La Niña Dioz". This last project takes him to tour different parts of the world. Later he is signed in NY (USA), by "Rebel Diaz" as Musical Director and guitarist of the band; with them, his horizons go further taking the band to stages as distant as Greece and Europe. After some time, Víctor, who has worked on his own material in parallel, returns to form a group to give life to THEKOIWAY.
Drummer & Percussionist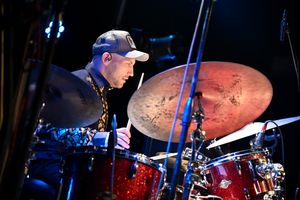 Matt Lambert is a Berklee School of Music Graduate who also studied briefly (but immersively) at the National School Of Music in Havana, Cuba. A drummer with over 29 years of experience, Matt plays any genre from rock to funk to reggae to blues to Jazz to Hip-Hop to Pop to Latin, EDM, etc. He has recorded and toured with Slick Rick the Ruler, Big Daddy Kane, Adam Wakefield, Marieme, Shira Elias, Rebel Diaz, Ale Medina, Kid Koi, Lifted Crew, and theSHIFT. When not on the road, Matt freelances on the Manhattan/Philly scene, providing session work from his home studio while also filling the role of MD and drummer for Big Daddy Kane's live band.
Multi-Instrumentalist Pedro Villagra
He is a Chilean flutist, saxophonist, guitarist, and composer,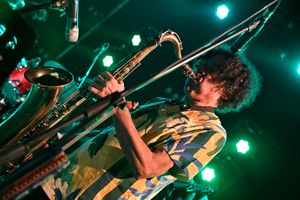 recognized for being one of the founders of the band Santiago del Nuevo Extremo together with Luis Le-bert, having been part of the Inti-Illimani bands, and being one of those responsible for introducing the saxophone in Chilean folk music, based on his approach to jazz and the development of Latin American fusion since the end of the military dictatorship. As a solo artist, he has a personal project called Pedroband, with which he has released seven studio albums. Since 2017 he is part of THEKOIWAY.
Eric "Dani" MALUENDA on Electric Bass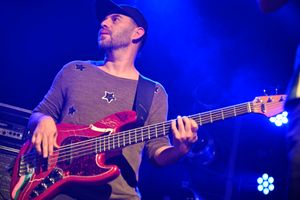 Has been part of a Chilean musical movement linked to funk, soul, and hip hop music. Among them, he has participated in several of the most important groups on the music scene from the 90s to date. Multi-instrumentalist dedicated mostly to electric bass takes his music to different media either as a session musician or composition. This has led him to participate in several recordings of albums and film music. He is currently dedicated for the most part as the bass player for THEKOIWAY. Proficient on his instrument, he has been recognized within the Chilean theater and alternative Chilean music scene. With a strong inheritance from his father, founder of the band "Illapu". He has also played in bands like La Patogallina Saunmachin, Ana Tijoux, Solo Di Medina, among others and has had a prolific career as a theater musician. Since 2020 he is part of THEKOIWAY.